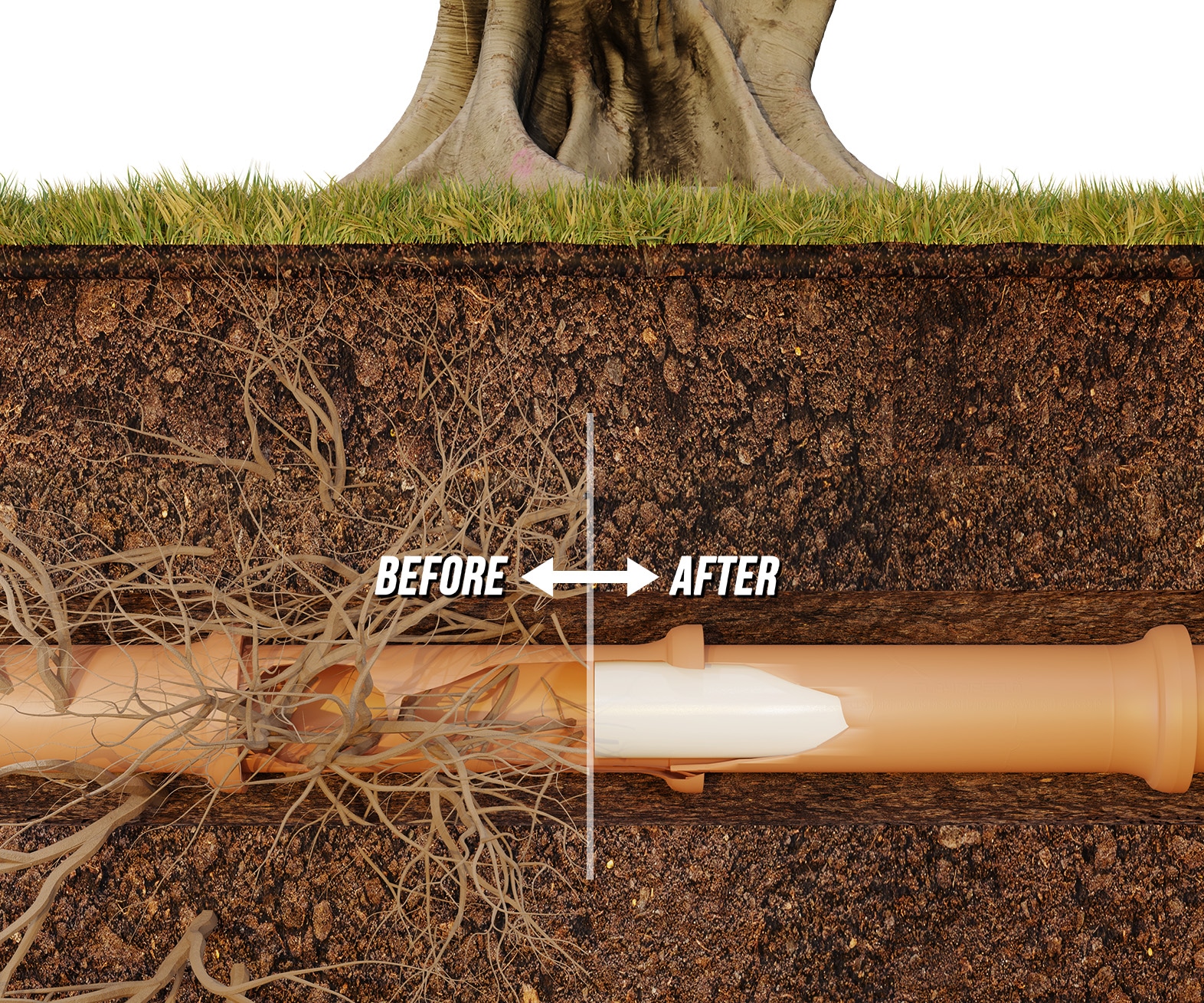 It may sound too good to be true but it isn't! Once a plumber or contractor is certified by our team of trenchless experts they can skillfully and strategically place a new pipe within your old host pipe through a cleanout or other access point. This process is called trenchless pipelining.  All homes have a way of accessing the sewer system to allow your system to get flowing again without taking apart your home. If you think you may benefit from trenchless pipelining, contact us. We can book a pipe evaluation and potentially save you thousands of dollars on the repair.
We can help save your sewer and your property. If you are in need of sewer repair and want more information, contact us. We have a dedicated team of experts who will answer your call or email and get you on the right track to saving your sewer and restoring service.
*labor, materials, incidentals
*includes sewer camera inspection, cleaning host pipe & lr3 10ft repair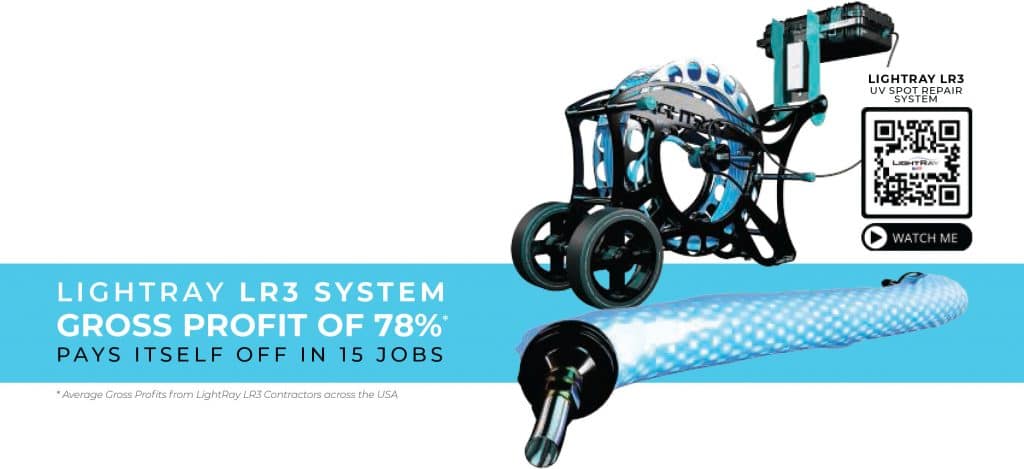 It's easy to find a certified installer when you tell us about your project. We will locate the right installer for your repair. Simply click the "Find an installer" button, enter some basic info and we will do the rest. 
Installing at the lateral termination
Structural and
Watertight
Insignia™ O-Rings are available in a variety of diameters up to 8 inches and are installed as a standard part of LMK's Performance Liner Lateral System, Sectional Spot Repair or T-Liner Connection systems. Once exposed to water, the O-Rings are capable of expanding 800% by volume creating the compression gasket that takes your CIPP rehabilitation to the next level of a watertight repair.
The Insignia™ product line is the patented gasket sealing technology compliant with
ASTM F2561, F2599 and the rigorous F3240.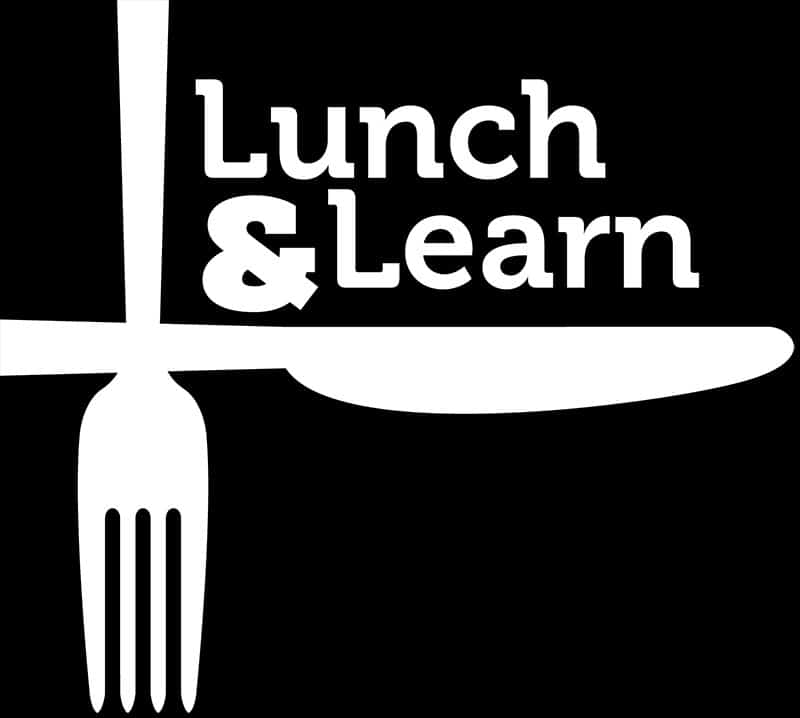 What are you doing to solve I & I?
Cities who are trying to reduce costs associated with excessive I&I are finding that rehabilitating manholes, lining city owned sewer pipes and rehabilitating residential laterals does not address the issue of I & I without the proper use of hydrophilic gaskets seals.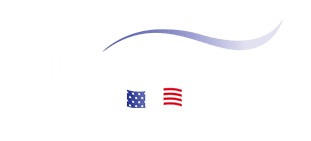 Sewer Lateral CIPP Inversion Is Here!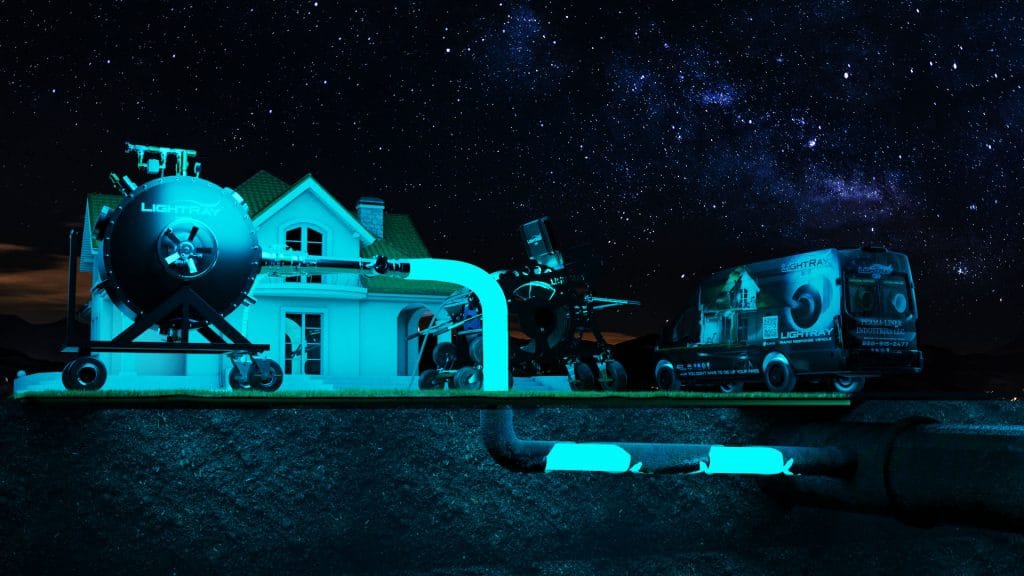 small-diameter lateral UV inversion system
The vision of LightRay is to provide next-generation UV technology to the CIPP industry using specially designed low voltage cold source LED UV pipe lights and higher strength pre-impregnated glass fiber pipe-liners, for the ZERODIG™ contracting industry involved in small diameter pipe infrastructure repairs.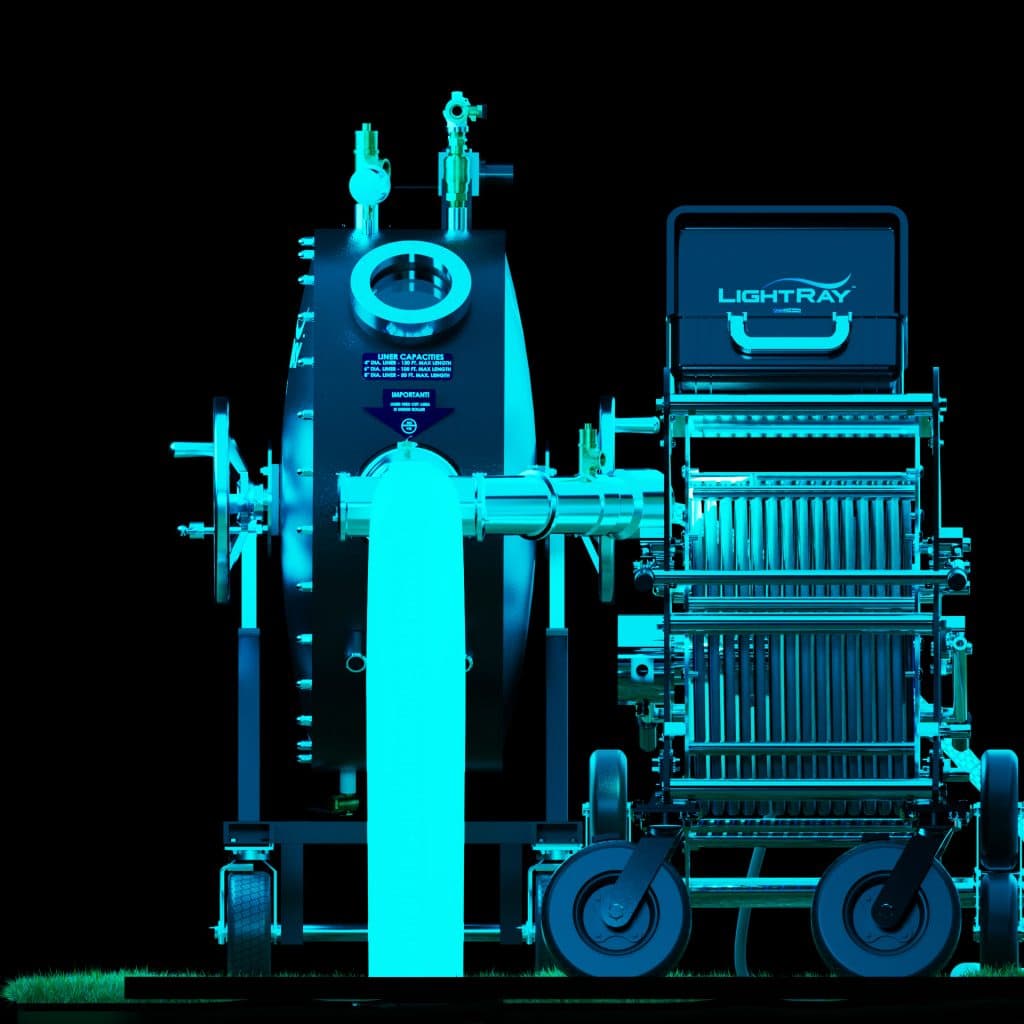 before and after pipeline
Trenchless Pipelining Saves Your Sewer line
These images of a pipe cutaway tell the story of what cured-in-place pipelining means. They illustrate a failing pipeline with root intrusion, corrosion, or even breakage. The lower pipe illustration shows the same pipeline with a rehabilitated relined and sealed new pipe liner. This is the core of our business and could mean the difference between costly excavation and rebuilding of infrastructure versus a simple day of ZERODIG™ pipe repair solutions.