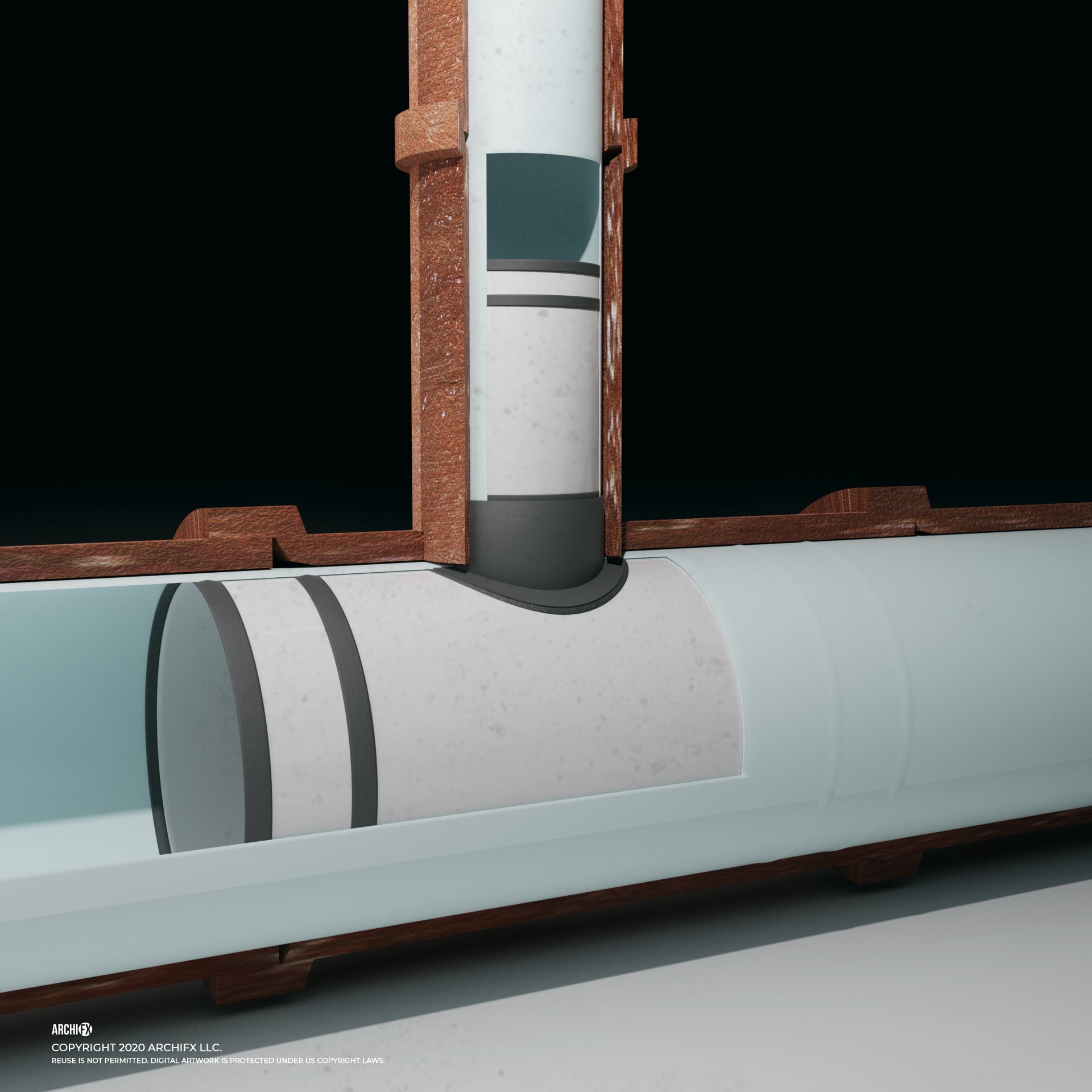 Frequently in an unlined mainline a spot repair needs to be made near or adjacent to a lateral service line. Once the repair is made, the service line has to be reinstated and the repair is only structural since the reinstatement process allows infiltration to enter the collection system at the connection.

The Sectional Connection Liner combines the best of both an LMK Performance Liner® Sectional Spot Repair and a main-to-lateral connection repair. This system simultaneously renews a short section of mainline pipe and lateral pipe without the need for reinstatement.

The Sectional Connection Liner provides a watertight, structural repair. Four molded mainline O-Rings at the ends of the spot repair and two lateral O-Rings at the lateral termination, all made of hydrophilic rubber, create a verifiable watertight seal. Installed as a one-piece main-to-lateral liner through air inversion, the repair has a smooth interior finish. Both the mainline and lateral portions are designed per ASTM F1216.
LMK Technologies has pioneered CIPP lateral renewal technology and has driven the industry forward with new products and technologies to facilitate sewer rehabilitation of sewers for 20 years. In its relatively small lifespan as a company, LMK has invested time and resources in research and development