The LightRay LRS is a revolutionary install system designed around the LMK Shorty T-Liner product. Instead of relying on ambient or heat assist methods, the Shorty UV liner is cast in place with the LRS using a proprietary UV activated resin paired with a fiberglass Shorty liner. The liner casts only when exposed to our proprietary cold LED light launcher and light train which are required to cast the liner.
UV T-liner shorty = Better than all the rest
LightRay's state-of-the-art Cast-in-Place-Pipe technology ushers the Trenchless industry into the twenty-first century, offering new opportunities for plumbers and municipal contractors by significantly reducing time and resources, lowering risks and costs with much faster and higher quality results compared to the older traditional thermal heat or ambient curing processes.
CAST YOUR SHORTY USING UV ACTIVATED RESIN
Shorty UV T-Liner Installation Video
This video shows the simple steps to install a Shorty UV liner with the new LightRay LRS system. This UV cast Shorty saves time and manpower over traditionally cured liners.
CAST YOUR SHORTY USING UV ACTIVATED RESIN
THE FUTURE OF T-LINER IS HERE
Our simple system bolts onto an existing LMK ambient system and allows the operator complete control over the casting process, very closely resembling the procedure for installing a standard Shorty. The system does not create excess heat and a Shorty UV liner can be cast in as quickly as 10 minutes.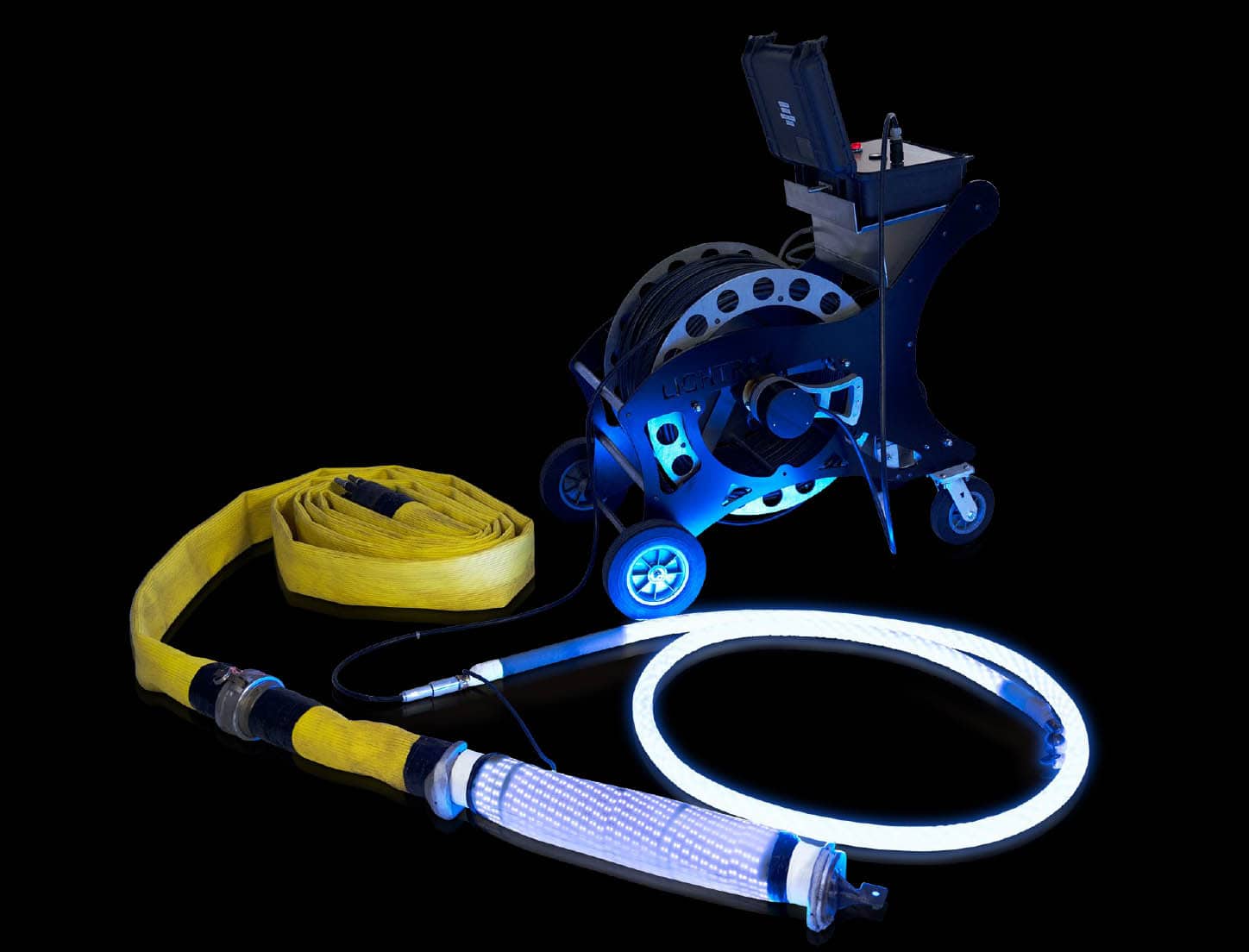 Shorty is available in mainline diameters of 8, 10 and 12 inches with lateral diameters of 4 and 6 inches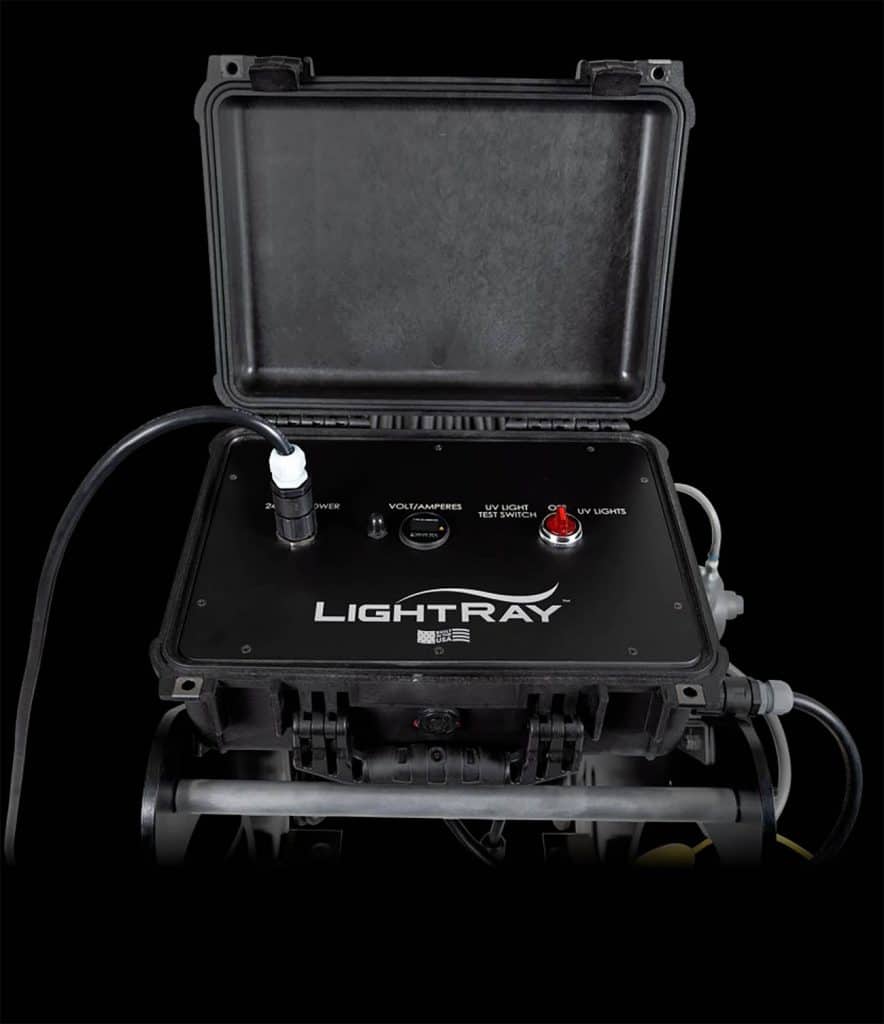 No complex parts or computer regulated movement
The patent pending LightRay packers are a proprietary cold LED double strand system offered in standard lengths of 5, 10 and 20 feet. Offered in diameters of 3, 4 and 6 inches, these UV packers require only 24-volts to cure and are protected and reinforced by a specialized silicone bladder for multiple uses and sustained durability.
The leading-edge navigation spring assists in going around bends and can house a radiofrequency device for location and tracking below ground or within walls and floors. In addition, the spring is removable allowing the hook to be exposed for all pull-in-place applications.
dont wait... be one of the first in line
Now is your chance to take your sewer lateral lining game to the next level. Reserve your new LightRay LRS system today and be the best sewer contractor you can be.
Offer your clients the very best in UV curing technologies.