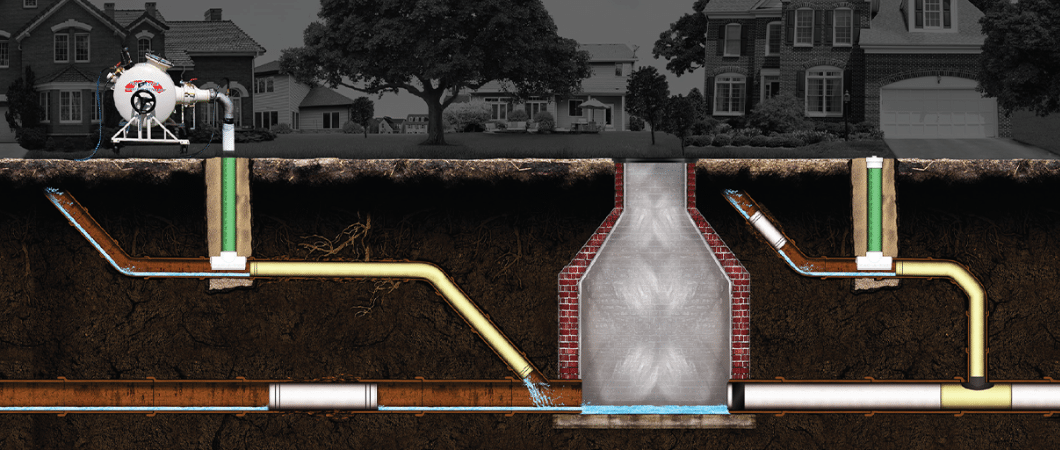 Homeowner's responsibility for wastewater infrastructure maintenance & repairs
Owning a home is a dream for many people, so as a potential homeowner or current homeowner, it's important to understand what's underneath your home and where your responsibility lies. As a homeowner, there are two key items to be aware of: home sewer lateral line and sewer inspections. These are critical items homeowners don't think about until it's too late.

When considering the sewer pipes connected to your home, you need to know the difference between the upper lateral and the lower lateral, and what the homeowner is responsible for. The upper lateral is the part of the home's sewer line that runs from the structure to the property line, which is commonly the curb or sidewalk. The lower lateral is the section of the home's sewer line that runs from the property line to the city main sewer line in the street. The homeowner is responsible for any and all repairs to the upper lateral, but what about the repairs to the lower lateral that connect to the main sewer in the street? Again, that would be the homeowner.
Buyers and agents sometimes assume that any problems passed the property line will be repaired by the city. That's not always the case with the lower lateral as it differs across the country on whether it is the homeowner's responsibility or the municipality is responsible for any repairs. Be sure to check your local municipalities to ensure who the responsible party is for the repairs.

It's common to hear that homeowners don't know the state of their pipes or the property damage from sewer back-ups that result in very expensive repairs. It's important to understand that this damage is generally not covered by a homeowners insurance policy. Another type of damage to the wastewater infrastructure that is not covered by homeowner's insurance: tree roots invading the sewer line. It's extremely important to check your insurance policy so you're prepared in the unfortunate event this damage occurs.

There are some properties more prone to broken sewer lines and they include older properties, homes that have slow drains, homes with settlement issues, homes with trees that have deep, aggressive roots, homes where there is already a history of sewer issues, homes with clay tile or cast iron sewer lines, and homes that have trees over or near the sewer lines. If your house falls into one of these categories, it's inherently important to pay attention to the pipes underneath your home and think about getting a licensed professional to inspect the pipes. Even if there aren't any visible issues or problems, there could be something lying underneath that will wreak havoc sooner or later.
Don't delay – be sure that your wastewater infrastructure is in good working order – contact us to find a local plumber who can provide a sewer scope and address any possible issues.