The LightRay LED UV system is an advanced UV cast-in-place pipe technology, allowing complete operator control of the casting process. Our patent-pending, state-of-the-art technology can significantly reduce your costs and risks when compared to traditional thermo-setting or ambient-cast liners, creating new opportunities for plumbers and municipal contractors.
The LightRay non-VOC resin is pre-impregnated into the high-performance fiberglass liner and shipped ready to install for no-dig pipe infrastructure repairs. Once the install site is prepped, casting times in under 10 minutes can be achieved, eliminating the risk of premature or prolonged casting times due to temperature variations
lightray = Better than all the rest
LightRay's state-of-the-art Cast-in-Place-Pipe technology ushers the Trenchless industry into the twenty-first century, offering new opportunities for plumbers and municipal contractors by significantly reducing time and resources, lowering risks and costs with much faster and higher quality results compared to the older traditional thermal heat or ambient curing processes.
Benefits and Features of the LightRay 2-Inch Spot Repair System:
1. Efficiency and Cost Reduction:
The LightRay 2-Inch Spot Repair System specializes in repairing 2" pipes with impressive casting times, often finalized in under 10 minutes. This ensures swift project completions and economic advantages over traditional methods.
2. Comprehensive Package:
The system includes the LightRay 2" control box and power pack ensuring seamless operation.
It comes with the LightRay 2" pneumatic accessories pack, ensuring that you have all the tools you need for the repair.
The LightRay 2" packer is available in both 5-foot and 20-foot lengths, equipped with a reel and a 100-foot hose.
3. Simplified Operation:
The design foregoes complex parts or computer-regulated movement, making it user-friendly and reducing potential operational hitches.
It's designed to repair all types of 2" pipes, showcasing its versatility.
4. Superior Flexibility:
The packer of the LightRay 2-Inch Spot Repair System is designed with supreme flexibility, effortlessly navigating through bends and p-traps in the plumbing system.
5. Eco-friendly and Ready-to-Use:
All liner materials arrive ready for installation and can be stored for up to 6 months without compromising the product's quality.
6. Trenchless Solution for 2″ Pipes:
Exclusively designed for 2″ pipes, this system is a leading no-dig technology. It's perfect for areas where traditional excavation would be costly or disruptive.
7. Unmatched Support and Warranty:
All systems sold come with a 1-year limited warranty and training, ensuring customers feel confident in their purchase and can utilize the system to its fullest potential.
Proudly designed, built, and supported in the USA, it emphasizes local craftsmanship and assured quality.
Municipal Infrastructure: Ideal for rejuvenating 2" pipes in urban sewage and drainage systems, minimizing excavation and disruption.

Industrial Complexes: The system is perfect for maintaining 2" industrial drainage networks, ensuring minimal operational downtime.

Home Plumbing: Residents seeking a less invasive solution for their 2" pipe issues will find this system a fitting choice.

Heritage Sites: Its non-invasive nature makes it suitable for locations where digging might harm historical treasures.
The LightRay 2-Inch Spot Repair System is a state-of-the-art solution tailored for 2" pipe issues. With its multitude of features, quick repair times, and added benefits like a warranty and training, it stands out as a top choice in the pipe repair industry.
lightray is proudly made in the u.s.a.
The LightRay product line is completely designed, manufactured, built and supported in the United States of America! The quality is best in class and you can trust Waterline Renewal Technologies to be here for you if and when you need support on this system.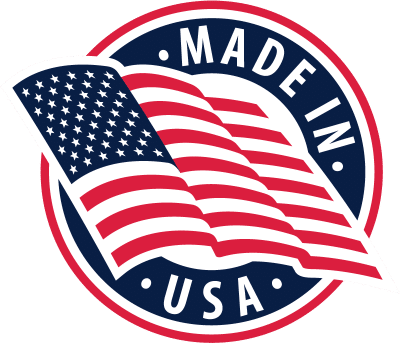 Made in the U.S.A. means a lot. We take great pride in manufacturing this ultraviolet lining system here in the United States. Our pride shows in the component quality & longevity of this new UV system.
dont wait... be one of the first in line
Now is your chance to take your sewer lateral lining game to the next level. Reserve your new LightRay 2-Inch repair system today and be the best sewer contractor you can be.
Offer your clients the very best in UV curing technologies.