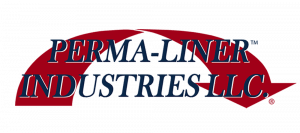 Service and Repair Technician, Perma-Liner Industries, LLC (PLI)
Perma-Liner™ (PLI) is the leading manufacturer and supplier of trenchless pipeline rehabilitation equipment & materials in North America. Since 1999 PLI has developed systems to rehabilitate existing sewer systems without excavation.
Our experience in the CIPP (Cured-In-Place-Pipe) industry has allowed Perma-Liner™ to design, patent, and manufacture state of the art technology. Based on the design of the equipment and materials, PLI has the ability to offer compact "User Friendly" systems. Perma-Liner™ provides "Turn-Key" Trailer or Truck Build-Out Packages, Certification/Training, Technical Support, Marketing Support and Specification & Design Support.
Triwater Holdings, LLC is a private equity backed diversified water company comprised of leading products, technologies, and services that help solve challenges in the global water market. Our companies provide solutions for the water industry through innovation and experience. Triwater is focused in two segments: waterline renewal technologies and water treatment solutions. These divisions are focused on helping our customers rehabilitate degraded infrastructure (Renewal) and revitalize chemical efficiencies (Treatment), which in turn protect people, the environment, and mission critical equipment.
The Service / Repair and Build (SRB) Technician is responsible for servicing, maintaining and repairing of robotic reinstatement cutters and various CIPP OEM equipment. The position includes working directly with our network of installers throughout the world and directly with our OEM manufacturers. This role is responsible for managing all phases of servicing, maintenance and repair of all PLI robotic cutters and variety of equipment used for CIPP Lining installations. This individual will be working with other team members, vendors and customers to qualify, design, implement and enhance new and existing products and develop program solutions. This position reports to the Plant Manager, with dotted line reporting to the Director of Operations.
ESSENTIAL FUNCTIONS
Work on multiple projects simultaneously
Update status of repairs and equipment builds
Prioritize projects with respect to departmental and company goals to meet customer commitments
Support and manage internal Kanban system and inventory control to maintain customer orders
Communicate / negotiate with vendors and supporting OEM suppliers
Manage and communicate status of customer service and repair program
Effectively control change to maintain project / product consistency
Prepare and maintain all product / project documentation throughout lifecycle
Ensures high level of quality maintains pre-shipment quality verification
Maintain high level of organization for spare components and on hand inventories
Maintain a safe and effective work area
MINIMUM SKILL REQUIREMENTS
Mechanical and Electrical Certifications or equivalent work experience
Associate Degree or vocational education
A self-motivated individual
Excellent written and verbal communication skills
Excellent presentation skills
Project management
Demonstrate change agility around project prioritization and team development
Aptitude to trouble shoot and arrive at solutions quickly
Reasonable accommodations may be made to enable individuals with disabilities to perform the essential functions.
OTHER DUTIES
Please note this job description is not designed to cover or contain a comprehensive listing of activities, duties, or responsibilities that are required of the employee for this job. Duties, responsibilities, and activities may change at any time with or without notice
OTHER INFORMATION
This is a full-time, non-exempt position.  Days of work are Monday through Friday during regular business hours. This position may require long hours and some weekend work as necessary to meet the business obligations.  While performing the duties of this job, the employee is regularly required to speak or hear. This role also requires the ability to lift files, open filing cabinets, and bend or stand as necessary.
This job operates in a manufacturing/warehouse office environment and routinely uses standard office equipment such as computers, phones, photocopiers, filing cabinets, and fax machines.  Candidates should be able to lift and carry up to 50 lbs. and comply with OSHA standards.
Job Location(s):
Anaheim CA
Bow NH
Chicago IL
Clearwater FL
New Castle DE
Ottawa IL